Testimonials
See what our members have to say about the benefits of NAPAHE
Jenny Storey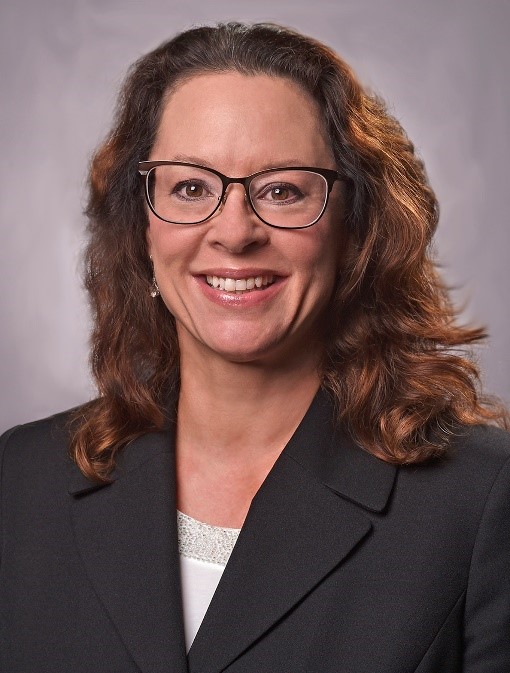 NAPAHE has made a difference in my career and at my institution. NAPAHE was my first professional conference in higher education after I transitioned from the President's office as an Administrative Assistant to the Sr. Vice President/Provost's office as Executive Assistant. It was in San Diego and I was alone. The first-timer orientation and evening reception gave me an opportunity to make new friends and have a few familiar faces that first morning. I met dozens of colleagues before the first round table and that set the tone for the entire conference. I still have relationships with those colleagues today, and my network has grown with each year since. My institution sees the value and our participation has grown, as well. NAPAHE has given me a network of professionals who gladly share their experience and provide guidance, support and often a laugh or two while helping me to do my job more effectively and enjoyably. I look forward to learning and growing with NAPAHE for years to come.
Monica Huffman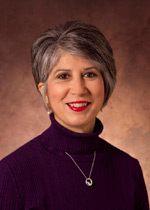 I joined the University of Central Missouri (UCM) President's Office Staff in 1999 as the Assistant to the President. At the time, I was new to higher education and had much to learn about the culture and the environment. Within months of starting my new position, the President's Executive Assistant, who was a member of NAPAHE, introduced me to the organization and encouraged me to join. I have been a member ever since that time and with the exception of 2003 when I was mobilized with my US Army Reserve unit, I have attended the annual workshop every year. Like most public institutions, UCM has continued experiencing losses in state funding over the past several years, which has required all of us to make cuts in one area or another.
Up until two years ago, I had the good fortune of attending two professional development workshops each year, but with the loss of funding, I had to make a choice of one. While both workshops were of benefit to me, the decision was a relatively easy one for me to make -- NAPAHE. I chose NAPAHE for a number of reasons. First - the E-Round Table has been a very valuable resource to me through the years. The knowledge, experience and advice that I have been able to access through my NAPAHE colleagues, has been of tremendous help and benefit not only to me, but to many others in my organization. Second, the annual workshops offer a good variety of topics and presenters to help me in my job of supporting my President and institution. And, last, the opportunity for networking that NAPAHE provides throughout the year and during the annual workshop is a priceless tool for generating new ideas, problem-solving, and establishing professional and personal friendships! It's an organization that you continually learn and grow from, no matter how long you have served as a presidential assistant.
Monica Huffman
Executive Assistant to the President,
University of Central Missouri, Warrensburg, MO.
Kristen Plummer
While I worked on a college campus for many years prior to transferring to my current role in the Office of the President, I was amazed at how much there was to learn about higher education. One of my new colleagues, who remains an active member of NAPAHE today, immediately connected me with the association, and I began taking advantage of the extensive resources available online to help me navigate my new role.
I had the opportunity to attend my first NAPAHE conference a few years into my position, and the ability to network with peers who completely understand the challenges I face on a baily basis through my role on campus was a game changer! I have looked forward to attending the conference every year since then and have always come away with a refreshed passion for my role on campus and a long list of takeaways to incorporate into our office operations.

Kristen Plummer - Administrative Assistant
University of Central Missouri, Warrensburg, MO
Anne Marie Maratea
For those who are thinking of joining NAPAHE but are on the fence because they don't have the words 'PA' in their titles, NAPAHE is not just for presidential assistants. As a Dean's Assistant, I have been a NAPAHE member for four years and have attended three NAPAHE conferences. The professional development opportunities are great, and the colleagues I have met are always a resource in my pocket.
Titles are just titles. The skills you learn, the connections you make, and the advice you receive as a member of NAPAHE are relevant to any administrative role, whether it be for a Dean, a Vice President, a Provost, or the President/Chancellor.
Anne Marie Maratea, Assistant to the Dean
School of Humanities and Social Sciences, The College of New Jersey
Diane Fornieri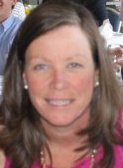 Having the opportunity to speak in a confidential setting among professional colleagues is a valuable resource that has paid off tenfold.

As you know, higher education is changing as rapidly as the amount of apps introduced to Apple on a daily basis, which, according to International Business Times, average about 1,000/day. How do we, as the executive support staff in colleges and universities, assist our presidents and institutions in this fast-paced and ever-changing environment without support? We don't!

We have NAPAHE! NAPAHE is an organization consisting of individuals like yourself who come together to discuss best practices in higher education on an array of topics.

Are there times when you have questions about policies and processes on such topics as new technologies, Title IX, or presidential transitions? Are there also times when, quite honestly, you could use a life raft? If so, NAPAHE is for you! Support is always available either by phone, email or by meeting your colleagues at the annual NAPAHE National Conference in March. I encourage you to join NAPAHE and join us at the conference! You will be glad you did.
Diane Fornieri
Chief of Staff and Secretary to the Board of Trustees
Molloy College, Rockville Centre, NY
Heather M. Fehn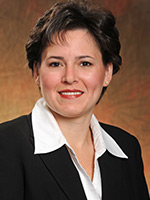 NAPAHE has been a critical component of my professional toolkit throughout my 20 years of service in the Office of the President at The College of New Jersey. Given that each institution has only one president's or chancellor's office, we must reach out to colleagues on other campuses to build connections. The issues we face on a daily basis may be unique to our campus, but you can rest assured that others who sit in our seats across the country are dealing with the same questions and concerns. The ability to pick up the phone or send an email to a colleague on the opposite coast prevents us from working and making decisions in isolation. NAPAHE provides the infrastructure for our network, but we bring it to life through our communication and dedication to enhancing our roles. The icing on the cake is the opportunity to come together once a year at our national conference. Spending three days immersed in professional development and networking keeps me going all year long. Not only does NAPAHE enhance my work, but through my work, makes my institution even better!
Heather M. Fehn
Chief of Staff and Secretary to the Board of Trustees
The College of New Jersey, Ewing, NJ