Diane Fornieri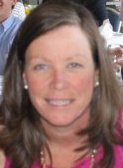 Having the opportunity to speak in a confidential setting among professional colleagues is a valuable resource that has paid off tenfold.

As you know, higher education is changing as rapidly as the amount of apps introduced to Apple on a daily basis, which, according to International Business Times, average about 1,000/day. How do we, as the executive support staff in colleges and universities, assist our presidents and institutions in this fast-paced and ever-changing environment without support? We don't!

We have NAPAHE! NAPAHE is an organization consisting of individuals like yourself who come together to discuss best practices in higher education on an array of topics.

Are there times when you have questions about policies and processes on such topics as new technologies, Title IX, or presidential transitions? Are there also times when, quite honestly, you could use a life raft? If so, NAPAHE is for you! Support is always available either by phone, email or by meeting your colleagues at the annual NAPAHE National Conference in March. I encourage you to join NAPAHE and join us at the conference! You will be glad you did.
Diane Fornieri
Chief of Staff and Secretary to the Board of Trustees
Molloy College, Rockville Centre, NY